Selected Member/Partner Projects
Savannah River Nuclear Solutions Cooling Tower Implosion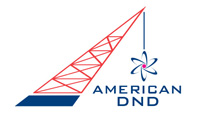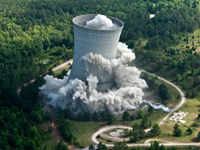 Project scope includes:
Demolition of 455' tall x 333' diameter hyperbolic poured concrete reinforced Cooling Tower through use of explosives
Drilling of approx 3900 holes at strategic locations for explosive placement
Drilling utilized 150 ton lattice boom crawler crane and 330' boom with a customized personnel man-basket
Subsequent size reduction, load-out, and debris transport to an onsite landfill
Installation of over 1000 cubic yards of CLSM in below grade pits
Installation of over 1200 'Jersey Barriers'
Restoration of approximately 3 acres with stone, grading and native grass, seed and vegetation
AK Steel – Former Cold Mill Decommissioning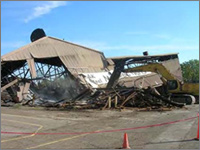 Project scope includes:
Complete environmental remediation of all asbestos, universal wastes and hazardous wastes
Comprehensive demolition of the entire 500,000 square foot Cold Mill Steel Facility
Handling of over 12,000 gross tons of salvageable, recyclable items and other metals
Transportation/disposal of approximately 2,000 tons of asbestos materials, ACM roofing, and other environmental wastes
Design and installation of bulkheads and sub-grade placement of CLSM
Concrete flatwork for additional manufacturing space over abandoned pit and trenches
Experience With Power Plants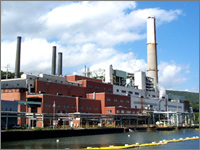 The Senior Management Team and Principals of American DND possess valuable lessons learned and enormous experience from performing over 25 decommissioning projects in both the nuclear and fossil power industries. Prior Projects range in size from over $50M for complete decommissioning down to projects less than $300K for simple equipment extraction/dismantling tasks. Jobs have been performed all over the country for clients such as Yankee Atomic Energy Company (YAEC) [Projects = Yankee Rowe & Connecticut Yankee] also for "Fleet" projects, for Central & Southwest (CSW), for projects in Waleeka OK, San Benito TX, San Angelo TX, and Abilene TX. Additional prior projects include work for/at Jackson Electric Authority (JEA), Westinghouse Savannah River Site (WSRS – 284F Power House), Con Edison, and Mirant Energy at their Tompkins Cove Facility and numerous other large Industrial Power Houses.
Midtown Miami – Brownfield Redevelopment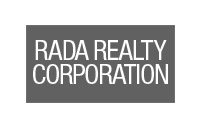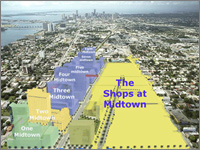 The Midtown Miami Brownfield Redevelopment started out as 56 acres of vacant land and was the former Florida East Coast (FEC) Railway site. Our redevelopment team worked closely with the City of Miami and Miami-Dade County to fund public improvements including street paving, gutters and sidewalks, water and sewer lines, drainage systems, landscaping, and irrigation.
We helped obtain Multi-sourced funding through a HUD Section 108 loan, Community Development District (CDD) Bonds, Economic Development Administration (EDA) funds, Environmental Protection Agency (EPA) funds, and Florida Department of Transportation (FDOT) funds.
This site was developed as The Shops at Midtown (retail) and Midtown Miami (residential), providing approximately 600,000 square feet of retail space, 3,000 condo lofts and 350 apartment units. It had a development value of $1.2 billion and generated an estimated 1,700 permanent jobs.
Steelpointe Harbor – Bridgeport, CT – Brownfield Redevelopment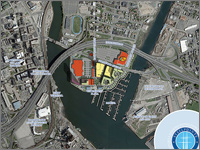 Steelpointe Harbor was the former location of Bridgeport Steel Works and United Illuminating Power Generating Station. It is currently being developed into 2.8 million square-foot mixed-use, urban-oriented waterfront in Fairfield County. It will be constructed over a period of years in separate phases.
Steelpoint Harbor is a public-private partnership between the City of Bridgeport and the developer, Bridgeport Landing Development LLC.
Steelpointe Harbor will consist of:
approximately 800,000 square feet of retail
200,000 square feet of commercial/office
300,000 square feet of hotel/meeting area
a new 250-slip marina with complete shore-side support
1,000 to 1,500 residential units
Confidential Power Client, Generation Asset Divestiture, Environmental Due Diligence Review and Regulatory Closure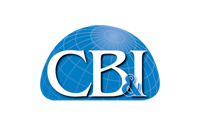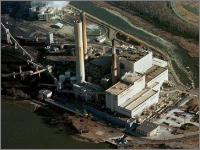 In support of a utility client's general divestment of its generation assets, CB&I performed ASTM environmental assessments within a five-week timeframe.
This effort involved conducting ASTM Phase I ESAs on 12 distinct generation related riparian properties, an ASTM Phase II ESA at one coal and oil-fired steam electric generation facility, and an ASTM Phase II ESA at one generation related site that were used for dredge spoils and ash disposal. As a follow-up to these activities, an additional ASTM Phase II environmental site assessment was performed by CB&I at one of the riparian properties found to be contaminated with materials associated with demolition debris from a building fire. CB&I developed remediation cost estimates for all impacted properties.
These cost estimates were used by the client to quantify the liability and maximize the price bid for the assets. The transfer of liability was thus facilitated in the final negotiations, and contributed to the successful sale of the generation assets. Following the sale of the assets, CB&I was contracted by the new owner to perform comprehensive assessments of several release areas identified at a 165-megawatt generating station during the due-diligence evaluation. CB&I provided oversight and regulatory coordination during additional site assessment and closure services required by state and federal regulations. CB&I installed groundwater monitoring wells and soil borings to assess subsurface conditions surrounding two 10,000 gallon underground #6 oil tanks, and assessment of an active tank farm containing four 250,000 barrel above-ground storage tanks. CB&I performed a risk characterization which resulted in a finding of no significant risk utilizing activity and use restrictions on the property saving the client approximately $1 million over the closure budget. The riparian property contaminated by fire-damaged building debris was investigated and remediated. The remediation included the excavation and dredging of PAH contaminated soil and sediments, wetland restoration, and a public involvement process.
Entergy Corporation, Environmental Compliance and Permitting, Louisiana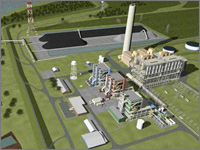 CB&I performed environmental compliance services for a new solid fuel-fired unit at the Little Gypsy facility. CB&I prepared the air quality permit application package including Title V (Part 70) Operating Permit application; PSD application; and Acid Rain Permit application. The following tasks were also completed under a fast track schedule: air emission calculations, state and federal regulatory analysis, best available control technology (BACT) analysis, air quality analysis (National Ambient Air Quality Standards [NAAQS] and PSD Class II increment), and permit application preparation. Additional services to be provided will include post application support and agency meetings. CB&I also provided additional environmental compliance services for this project:
Modification of the facility's existing Louisiana Pollution Elimination System permit to address changes resulting from the repowering effort
Design and permitting of a solid waste landfill and associated leachate pond for the management of ash generated by the facility
Permitting of a barge unloading area through the U.S. Army Corps of Engineers
Wetlands delineation and associated permitting
PG&E Humboldt Bay Power Plant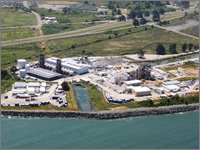 Project scope includes:
Intake and Discharge Canal Remediation
Nuclear Facilities Demolition and Excavations
Office Facility Demolition and Removal – 32 Building units (40,000ft2 )
Final Site Restoration
Waste Handling
Terminating the NRC license with no restrictions
Satisfying the environmental requirements imposed by California regulatory agencies and the NRC
Minimizing the cost of managing and disposing of the waste
Decommissioning Support Services – Santee Cooper
Project scope includes:
Decommissioning support for two coal fired generating stations – Jefferies and Grainger
Asset Valuation Assessment
ACM, hazardous materials and waste survey
Overall project sequencing and schedule development
Complete plant sale and overseas transfer project support
Restoration options assessment – closure of a 365 acre cooling discharge pond
Certified appraisal service for a carbon burnout unit
Exelon Fleet-Wide Decommissioning Support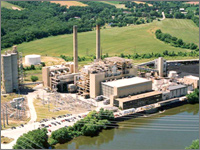 Project scope includes:
Valuation surveys to provide project cost and revenue
ACM, LBP, hazardous and universal waste surveys
Detailed estimates of ferrous and non-ferrous materials for salvage
Development of demolition and dismantlement scopes of work
Development of technical specification packages
Provision of procurement support
Provision of construction management services